IN STORE ONLY...Active duty military, veterans, police, firefighters, nurses & teachers get an extra 10% off purchases when they show ID.
Salon E
quipment Warehouse
A division of Alexandra, Larson, & Avery Beauty Corp
located in Plano Texas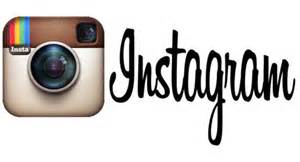 Sale Price & Local Pickup Price may not be combined with any other offer, discount,
or deal.
Brands We Carry:
Babyliss
Takara Belmont
Belvedere
IC Urethane Mats
Scalpmaster
Jatai / Feather
Product Club
Highland Dryers
Color Trak
Xfusion
Flairosol Bottles
Marble Products
The Wet Brush line
Cricket/Centrix
& many more
These officially licensed, high quality cutting capes are 55" wide by 60" long. They are made of a comfortable lightweight polyester. Neck size from 11" to 22" with stainless steel snaps. Capes are machine washable and not intended to be used for chemical services or shampooing.

OFFICIALLY LICENSED TEAM CUTTING CAPES
NFL CAPES

DALLAS COWBOYS

$30

IN STOCK

NEW ORLEANS SAINTS

$30

IN STOCK

NEW ENGLAND PATRIOTS

$30

IN STOCK

GREEN BAY PACKERS

$30

IN STOCK

OAKLAND RAIDERS

$30

IN STOCK

ARIZONA CARDINALS

$30

SPECIAL ORDER

MINNESOTA VIKINGS

$30

IN STOCK

WASHINGTON REDSKINS

$30

SPECIAL ORDER

PITTSBURG STEELERS

$30

IN STOCK

CHICAGO BEARS

$30

IN STOCK

PHILADELPHIA EAGLES

$30

SPECIAL ORDER

NEW YORK JETS

$30

SPECIAL ORDER

MLB CAPES

BOSTON RED SOX

$30

IN STOCK

NEW YORK YANKEES

$30

IN STOCK

NEW YORK METS

$30

SPECIAL ORDER

PHILADELPHIA PHILLIES

$30

SPECIAL ORDER

CHICAGO CUBS

$30

SPECIAL ORDER

LA DODGERS

$30

SPECIAL ORDER

ST LOUIS CARDINALS

$30

SPECIAL ORDER

CHICAGO WHITE SOX

$30

SPECIAL ORDER

LOS ANGELES ANGELS

$30

SPECIAL ORDER

SAN FRANCISCO GIANTS

$30

SPECIAL ORDER

MILWAULKEE BREWERS

$30

SPECIAL ORDER

ATLANTA BRAVES

$30

SPECIAL ORDER
OPEN HOURS
MONDAY - FRIDAY 7:30 AM TO 5PM
AVAILABLE MOST SATURDAYS
9 AM TO 1 PM
1400 SUMMIT AVE, SUITE C3
PLANO, TX 75074
972.423.7165