IN STORE ONLY...Active duty military, veterans, police, firefighters with ID get an extra 10% off purchases when they show ID.
Salon E
quipment Warehouse
A division of Alexandra, Larson, & Avery Beauty Corp
located in Plano Texas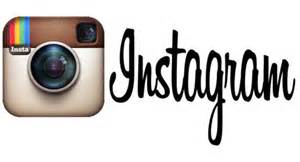 Sale Price & Local Pickup Price may not be combined with any other offer, discount,
or deal.
Our Repair Department is open Mon to Fri from 730 am to 530pm
$50


$50



Replace your broken leaking hydraulic base with our brand new 400 pound capacity NG2 base for $150.
Cylinder only is $125.



**not all styling chairs will fit our new NG2 base**
Brake adjustment
(no parts replacement)

Platter Replacement
HYDRAULIC CYLINDER REPLACEMENT
NEW
$10
USED
$5

$50
STOOL REPAIR
wheel replacement


cylinder replacement
*footring add on available for some models*
$80
$50
$50
$50
outer hood

inner hood

hoodband

elbow & stack

stack & hood
$50

$50

$11

$35

$100
DRYER REPLACEMENT PARTS
Motor replacement

Thermostat replacement

Timer replacement

Fan Blade replacement


BARBER CHAIR DETAIL & REFURB
We love old barber chairs & would be happy
to make yours like new.
detail clean, upholstery, base repair, base swap, headrest replacement for certain models,
some parts available.
For a quote
call 972.423.7165
or email ala5@verizon.net
UPHOLSTERY
Pad reuphholstery for hydraulic styling chair
(standard seat or seat back)
$100 per pad
Please ask for a quote on other types of upholstery
(barber chairs, dryer chairs, reception chairs etc)
Upholstery, Repair & Refurbish
OPEN HOURS
MONDAY - FRIDAY
7:30 AM TO 5PM

1400 SUMMIT AVE, SUITE C3
PLANO, TX 75074
972.423.7165